Large amounts of data mean a big challenge to manage and derive insights from the data. Thanks to Artificial Intelligence for solving this problem for big companies and enterprises.
Cloud Business (BI) or simply cloud BI, transforms data into meaningful insights within a cloud environment.
🙶Overall, BI and analytics software is used by 81% of the business leaders surveyed, and of those, 46% have adopted it in the past two years.
The use of cloud-based BI systems, which provide more flexibility, scalability, and cost-effectiveness than on-premise solutions, should be credited with this increase.
In this detailed blog, we will be exploring the benefits and features of cloud BI. Lastly, we will also be surprising you with a solution to solve your biggest problem!
What is Cloud Business Intelligence (BI)?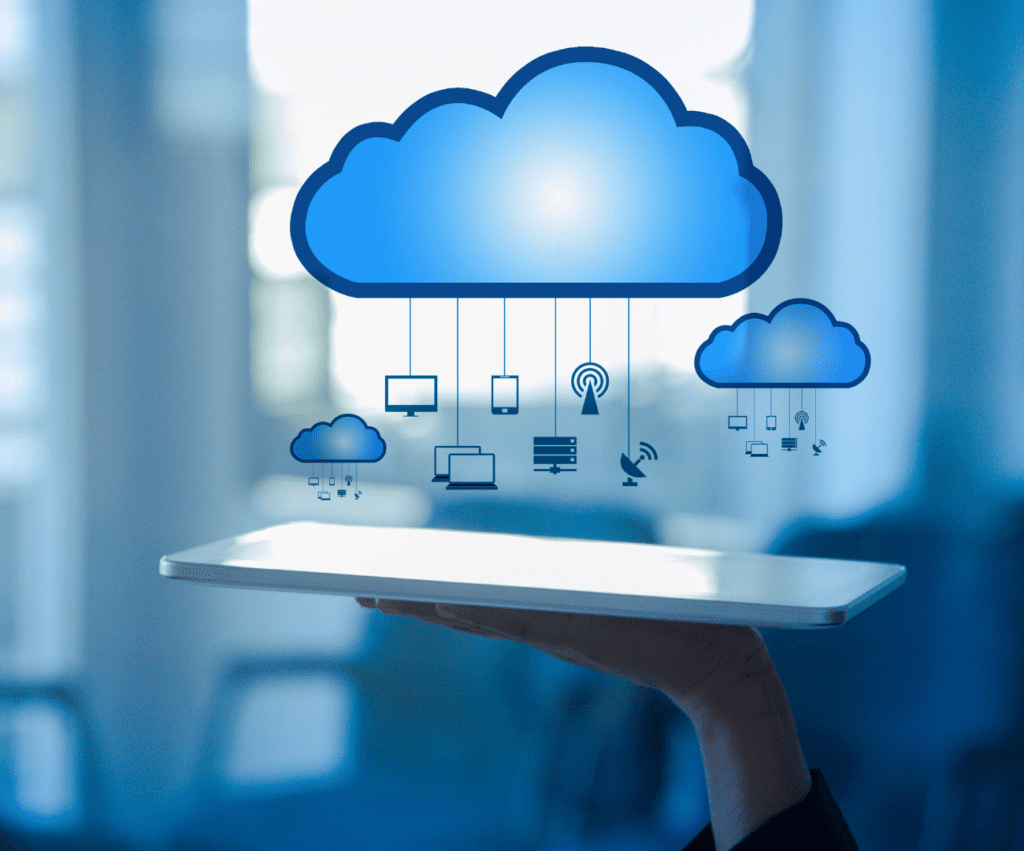 Cloud BI allows businesses to access, comprehend and exhibit their data in the cloud server. This is done through hosting cloud BI applications on a virtual network, unlike conventional BI systems that require on-premise infrastructure.
The Power of Cloud Business Intelligence: Revolutionizing Data Analytics for Businesses
CRM software on the cloud is widely used by enterprises to manage customer relationships such as contact details, purchase histories, etc. Businesses can obtain deeper insights into their client base and make better decisions about how to interact with them by combining this data with cloud BI solutions.
Moreover, businesses can use cloud BI tools to analyze consumer data and find patterns that might help them with their marketing and sales plans!
Consequently, Businesses may benefit from a powerful collection of tools for managing and analyzing client data when cloud-based CRM and BI solutions are combined.
Cloud BI Features: Empowering Businesses with Data-Driven Insights
Major Features of Cloud BI:
Data visualization: the process of converting large, complex data sets into intuitive, visual representations.
Data analysis: The capacity to examine data in order to spot trends, patterns, and insights that might help guide business decisions
Reporting: The capacity to produce reports that combine significant indicators and insights, enabling companies to monitor performance and spot areas for development.
How Cloud BI Tools Benefit Businesses in Data-Driven Decision-Making:
By enabling businesses to make decisions based on accurate, up-to-date information by offering a centralized platform for data storage and analysis.
By lowering the possibility of human mistakes and helping businesses make decisions more quickly and effectively by automating data collection and analysis.
By helping companies stay ahead of the competition and spot new avenues for growth by offering insights into consumer behavior and market trends.
Examples of How Businesses in Different Industries Have Benefitted from Cloud BI Tools
Retail: BI tools were utilized to examine sales data and identify the items that were bringing in the most money. In order to boost profits, retailers were then able to customize their prices.
Healthcare: Data and trends in patient outcomes were analyzed by using BI tools. Following that, they were able to enhance their treatment plans to improve patient outcomes and save costs.
Finance: A financial services company implemented cloud BI tools to examine industry trends and find investment opportunities. They were then more equipped to make smart financial judgments and offer their consumers greater rewards.
The following report demonstrates the growing integration of cloud BI tools in today's businesses:
🙶A report by Allied Market Research predicts that the global cloud BI market will reach $29.48 billion by 2026, growing at a CAGR of 20.8% from 2019 to 2026.
The Bottom Line: Benefits of Cloud BI
Increases in Productivity and Efficiency
Businesses can save time and resources by automating data collecting and analysis procedures, enabling them to concentrate on other important responsibilities.
Cloud BI solutions also make it simple for businesses to exchange data and insights with team members across departments and locations, promoting collaboration and boosting productivity.
Decision-making is accelerated due to cloud BI's ability to handle and analyze data in real time.
Businesses may improve their processes and find opportunities for improvement by having access to real-time data.
Automated reporting saves time and resources, enabling staff to concentrate on tasks of high value.
Cost-saving Benefits
Businesses can save money on hardware and software expenditures, maintenance, and updates as cloud BI solutions are hosted and managed by third-party suppliers.
Cloud BI tools can also be scaled up or down as needed, allowing companies to only pay for the resources they really utilize.
Due to the fact that they require less hardware and IT support, cloud BI solutions are often less expensive than on-premises systems.
With cloud BI, businesses can avoid making costly upfront investments by only paying for the resources they really use.
Significant cost reductions may be achieved by lowering infrastructure expenditures such as those for power, cooling, and maintenance.
Informed Decision-Making
Cloud BI technologies enable organizations to make smart choices by offering real-time insights into customer behavior, market trends, and performance.
Additionally, cloud BI solutions let companies design unique reports and dashboards, giving them a complete picture of their data and assisting them in identifying areas for improvement.
Businesses can detect patterns and make decisions based on data thanks to the full perspective of their data that cloud business intelligence (BI) gives them.
Businesses are better able to identify new trends and opportunities when they have access to real-time data, which enables them to act swiftly.
Businesses may discover possible risks using cloud BI technologies and take steps to reduce them before they become issues.
🙶Businesses using business intelligence are five times more likely to reach faster decisions than those that do not.
Overall, cloud BI solutions provide a wide range of advantages, such as improved productivity, cost savings, and well-informed choices.
It is becoming evident that cloud BI tools are necessary for staying competitive in today's data-driven economy as more and more firms adopt them.
Cloud BI Implementation: Best Practices and Challenges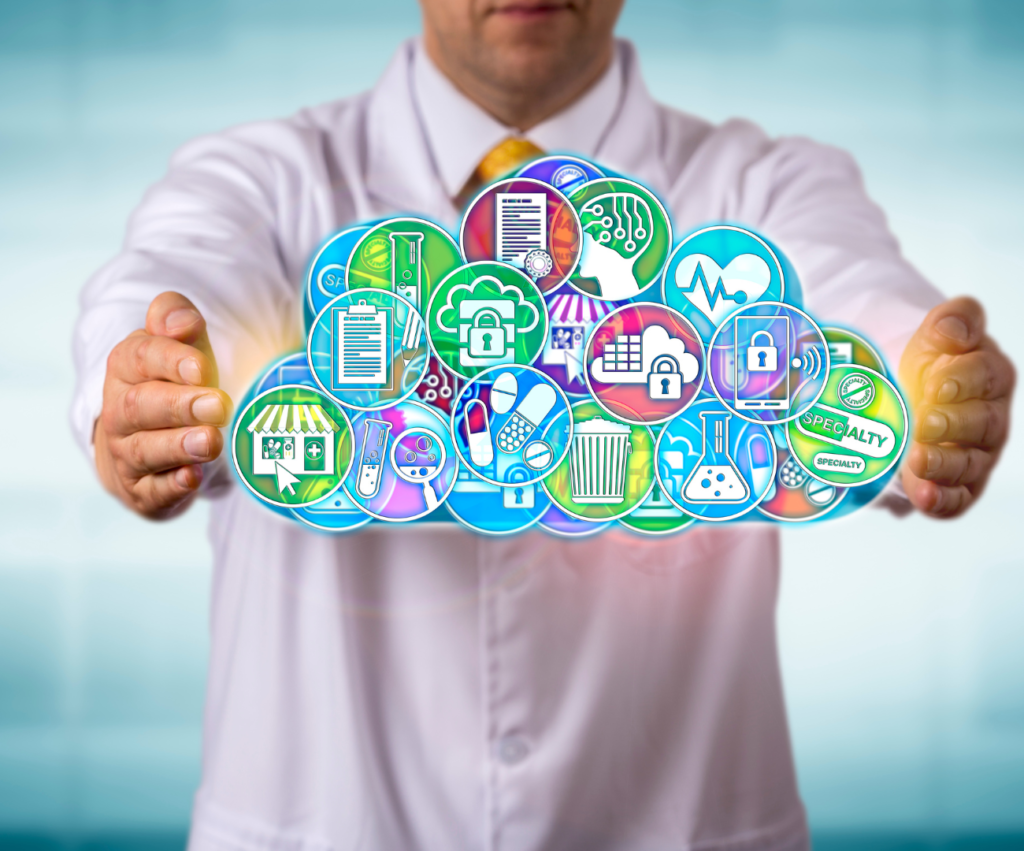 Implementing a cloud BI is somewhat challenging. Nevertheless due to its scalability, affordability, and accessibility, cloud BI is a smart investment for companies!
A 3-Step Cloud BI Implementation
Data migration: The process of moving data from on-premises systems to a cloud-based business intelligence solution. During the migration process, it's crucial to guarantee data quality, correctness, and completeness.
Integration: A complete picture of business operations and insightful data must be obtained by integrating the cloud BI solution with other systems, such as CRM, ERP, or marketing automation.
Customization: To guarantee that the cloud BI solution offers the insights required to make educated decisions, it is crucial to customize it to fit specific business requirements.
What Challenges You Should be Ready For?
Data Security: It's crucial to safeguard sensitive data during migration and ensure that users have secure access to the cloud BI solution.
User Adoption: To ensure user adoption of the cloud BI solution, comprehensive training, and communication with users is necessary to assist them to recognize the benefits of the service.
Complexity: If not properly managed, the complexity of establishing a cloud-based business intelligence system might result in delays and increased expenses.
How to Make Cloud BI Implementation a Success?
Include Stakeholders: It is essential to include key stakeholders in the deployment process, including IT, business leaders, and end users, to ensure that the cloud BI solution meets their needs.
Set Realistic Expectations: Success can be accomplished if one sets reasonable expectations for the implementation procedure and the advantages of the cloud BI solution.
Create a plan for ongoing Maintenance: To make sure that the cloud BI system keeps adding value to the business, it is crucial to plan for ongoing maintenance and updates.
Now, it's time to reveal a solution that you have been waiting for! Wouldn't that be great if another service provider take care of all this headache? Because we want you to focus on one thing – growing your business!
Here you go:
Maximizing Business Intelligence with Blue Zorro's Cloud Solution!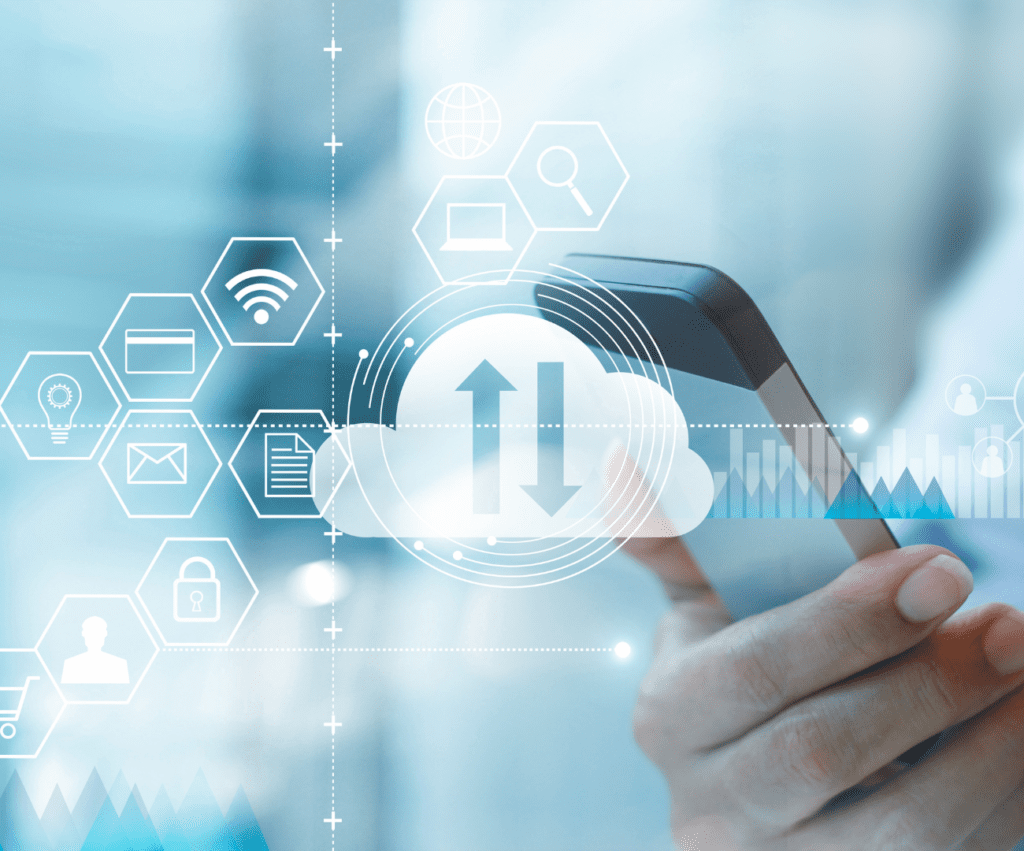 At Blue Zorro:
We understand the need of having a reliable and trustworthy cloud BI solution that caters to the particular requirements of your company.
Our cloud-based business intelligence system is made to give organizations strong data analytics, data visualization, and reporting tools.
Our solution delivers strong data security features, is scalable, and is simple to use to safeguard your crucial business data.
Our collaborative team of experts closely with our clients to ensure flawless integration of our cloud BI solution with their existing systems and apps, and we offer them round-the-clock assistance. 
Our system is adaptable, enabling companies to fit it to their own requirements.
Businesses can make data-driven decisions, uncover new possibilities, and boost their general productivity and efficiency using Blue Zorro's cloud BI solution.
Visit our website now if you want to grab eyeballs to your business: https://bluezorro.com/
Key Takeaways
Cloud business intelligence (BI) solutions have become a crucial component of today's business environment. They provide a variety of advantages, including increased production and efficiency, reduced costs, and improved decision-making.
In this blog, we looked at the idea of cloud BI as well as its characteristics, advantages, applications, and best practices. We have previously covered how companies can select the best cloud BI solution for their requirements and objectives.
We at Blue Zorro are specialists in creating cloud BI solutions that are suited to the unique requirements of enterprises. Our solutions enable organizations to fully utilize their data since they are scalable, secure, and easy to use.
FAQs
1. How can Cloud BI assist businesses make data-driven decisions?
How can Cloud BI support companies in their decision-making using data?
By combining data from numerous sources and presenting it in an understandable style, cloud BI solutions give businesses valuable insights. Businesses can make informed decisions based on data-driven insights by utilizing this data to detect trends, patterns, and opportunities.
2. What risks are attached to cloud BI?
Although cloud BI has many advantages, firms should be aware of some potential security issues as well. Data breaches, unauthorized access to private data, and problems with data privacy and compliance are a few examples of these hazards. Businesses should select a trustworthy cloud BI supplier with strong security mechanisms in place, including encryption, access limits, and frequent security audits, to reduce these risks. In order to verify that they are handling data safely and in compliance, firms need also to establish their own internal security rules and procedures.
3. How can I select the best Cloud BI solution for my company?
It's crucial to take into account aspects like scalability, data security, usability, and affordability when selecting a Cloud BI solution. The solution's compatibility with other programs and services should also be considered, as should the company's degree of customer care. It is also advised to take into account a provider like Blue Zorro that has a track record of providing dependable and high-quality Cloud BI solutions.