As businesses increasingly rely on Amazon Web Services (AWS) for their cloud infrastructure, the expertise of AWS consulting companies has become crucial for success.
This article showcases the top 5 AWS consulting companies excelling in 2023.
These firms have proven their capabilities in delivering comprehensive AWS solutions, empowering organizations to optimize scalability, security, and cost-efficiency in their cloud infrastructure.
Covering a range of industries, these renowned AWS consulting companies offer technical proficiency, industry knowledge, and exceptional customer service.
They assist businesses with AWS migration, custom application development, workload management, and maximizing the benefits of cloud clouding.
Whether you are a startup or an enterprise, this article is a valuable resource to identify the best AWS consulting partner for your specific needs in 2023.
From strategic insights to hands-on implementation, these top-tier consulting companies have demonstrated their ability to provide comprehensive support and guidance for navigating the complexities of AWS.
What Are AWS Consulting Companies?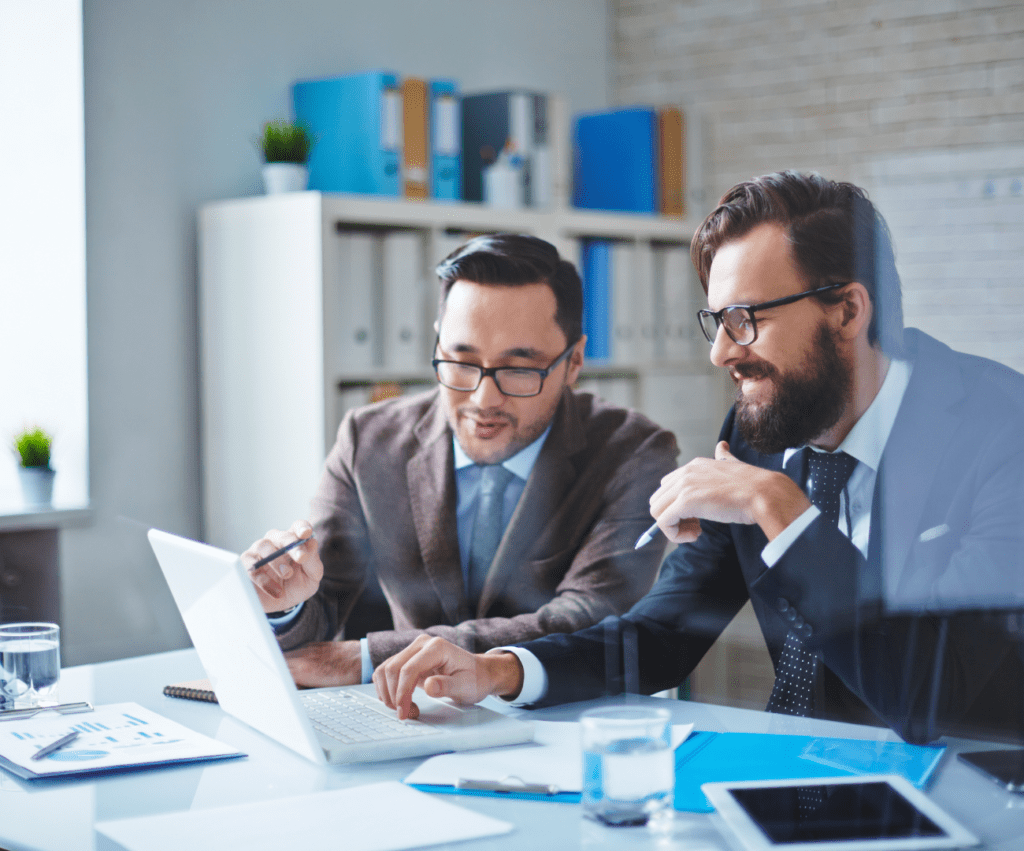 They are specialized service providers that offer expertise, guidance, and support to businesses using Amazon Web Services (AWS) for their cloud computing needs.
These companies possess in-depth knowledge of AWS products, services, and best practices, enabling them to assist organizations in effectively utilizing the AWS platform.
AWS consulting companies provide a range of services, including cloud strategy development, architecture design, implementation, migration, and ongoing management and support.
They work closely with clients to understand their business requirements and goals, helping them make informed decisions about AWS resources and configurations.
These companies often have certified AWS professionals with the technical expertise and experience to design and deploy scalable, secure, and cost-effective cloud solutions.
They may also provide training and education to client teams, ensuring they have the necessary skills to operate and manage AWS environments.
In summary, consulting companies are trusted partners that help businesses maximize the benefits of AWS by offering specialized consulting services, technical guidance, and ongoing support tailored to their specific needs.
Importance Of AWS Consultation
AWS consultation plays a crucial role in the successful adoption and utilization of Amazon Web Services (AWS) for businesses.
Here are the key reasons highlighting the importance of the consultation:
Expert Guidance
It provides access to experts who have extensive knowledge and experience with AWS.
These professionals understand the intricacies of AWS services, architecture, and best practices.
They offer valuable guidance and recommendations tailored to an organization's specific requirements, helping businesses make informed decisions and avoid potential pitfalls.
Optimal Resource Utilization
AWS offers a wide range of services and configurations, which can be overwhelming for businesses to navigate.
The consultation helps identify the most suitable AWS resources and configurations for a particular workload or project.
This ensures optimal resource utilization, cost-efficiency, scalability, and performance, maximizing the benefits of AWS.
Seamless Migration And Implementation
Migrating existing infrastructure to AWS or implementing new solutions can be complex.
It provides a structured approach to planning, executing, and managing the migration process.
Consultants assist in designing the architecture, handling data transfer, and minimizing downtime, ensuring a seamless transition to AWS.
Security And Compliance
It ensures that businesses implement robust security measures and adhere to compliance requirements specific to their industry.
Consultants assist in designing and implementing secure architectures, configuring access controls, and monitoring systems to protect sensitive data and comply with regulations.
Ongoing Support And Optimization
It offers continuous support and optimization services to monitor, manage, and improve AWS environments.
Consultants can help troubleshoot issues, optimize performance, and identify cost-saving opportunities, ensuring businesses derive the maximum value from their AWS investments.
In summary, AWS implementation consulting is an essential for businesses looking to leverage the full potential of AWS.
It provides expert guidance, ensures optimal resource utilization, facilitates seamless migration and implementation, enhances security and compliance, and offers ongoing support and optimization for AWS environments, highlighting the benefits of AWS cloud computing.
Top AWS Consulting Companies
Let's have a look at the top AWS consulting companies
1. Blue Zorro
BlueZorro is a prominent provider of Amazon Web Services (AWS), delivering a wide range of solutions including AWS consulting services, integration, and more, to empower businesses in harnessing the full capabilities of AWS.
Recognized as a select-tier AWS managed service provider, BlueZorro boasts a team of certified AWS professionals dedicated to delivering exceptional AWS services customized to meet your specific business requirements.
Why Choose BlueZorro For AWS Solutions?
BlueZorro stands out as a premier AWS consulting and managed service provider, boasting a strong track record of success in working with AWS infrastructure.
Expertise And Certifications
BlueZorro holds multiple certifications, including Certified Cloud Practitioner (CCP), AWS Developer, and Advanced Networking, among others, as an AWS premier partner.
Tailored AWS Solutions
BlueZorro's team of experts specializes in providing customized AWS consulting services, integration, and solutions tailored to your organization's needs, whether it's cloud migration, infrastructure optimization, or developing scalable applications.
Comprehensive Service Offering
As an AWS-managed service provider, BlueZorro offers an extensive range of AWS services, covering Cloud Architecture and Design, Cloud Migration, Serverless Computing, Infrastructure Automation, DevOps and CI/CD, Data Analytics, and Networking and Security.
Reliable Support And Maintenance
BlueZorro ensures reliable support and maintenance services, focusing on maintaining a secure, optimized, and up-to-date AWS environment.
Proactive monitoring and performance tuning are part of the ongoing support.
Cost Optimization
With a team of AWS experts, BlueZorro collaborates closely with you to identify cost-saving opportunities, optimize resource utilization, and implement efficient pricing models, maximizing the value you receive from your AWS investment.
2. EasyDeploy.io
EasyDeploy.io stands out as a prominent AWS consulting company, led by Siranjeevi Rajendran, a highly experienced technology expert in ITES services.
With a wealth of knowledge spanning several decades, the founder has been actively involved in numerous projects focused on designing secure, cost-effective, and automated infrastructures.
Having garnered five years of cloud computing expertise, including public and private cloud architecture design and management and container utilization, the founder's experience aligns with the qualities exhibited by top AWS consulting companies.
The AWS consulting team at EasyDeploy.io offers effective recommendations to address risk areas, develop migration strategies, optimize applications, and manage costs, ensuring the successful implementation of cloud services.
What sets EasyDeploy.io apart is its dedicated focus on maximizing the benefits derived from the AWS cloud.
The company tailors best practices, frameworks, and tools to meet the specific requirements of each business, employing a strategic approach.
These attributes contribute to EasyDeploy.io's position as a highly regarded AWS consulting company on this list.
3. Stackoverdrive.io
Stackoverdrive.io, a certified AWS partner, has gained a reputation for its expertise in educating, supporting, and guiding clients in utilizing the diverse range of Amazon Web Services (AWS) products and services.
Their team of AWS experts offers assistance in infrastructure design, AWS-managed services, and infrastructure implementation, tailored to meet specific client needs.
Specializing in DevOps consulting, cloud consulting, security consulting, and support services, Stackoverdrive.io is recognized as one of the top consulting companies for AWS.
Their DevOps consulting services include cloud infrastructure strategy and design, infrastructure automation consulting, Ansible consulting, Puppet DevOps consulting, Mesosphere consulting, Kubernetes consulting, Spring Boot consulting, and automated monitoring services.
In the realm of cloud consulting, Stackoverdrive.io excels in providing cloud migration consultancy, AWS consulting, Hadoop consulting, and cloud cost management consulting services.
By partnering with Stackoverdrive.io, clients benefit from multiplatform operations, scalable infrastructure, enhanced security, and streamlined operations offered by AWS.
4. Trigent
Trigent holds a prominent position as one of the top AWS consulting services in the market today, making it the fourth addition to this list.
Headquartered in Southborough, MA, Trigent also operates two offices in India.
With a team of over 500 professionals, the company has established itself as an early pioneer in IT outsourcing and offshore software development projects.
Trigent stands out for its flexible outsourcing engagement models, including hybrid, onsite, and offsite options.
The company emphasizes visibility, control, and effective project management and collaboration.
Notably, Trigent's clientele includes renowned names like Honeywell, Hewlett-Packard, the American Heart Association, and Texas Instruments, highlighting the credibility of this AWS consulting company.
When it comes to Trigent's AWS consulting services, clients can expect expertise in assessing and strategizing cloud adoption.
Trigent's experienced consultants possess the skills and knowledge to assist businesses in identifying which applications, IT operations, or databases should be migrated to the cloud.
They offer support in creating a strategic approach and roadmap that aligns with the client's specific needs and goals for successful cloud adoption.
5. PSL Corp
PSL Corp, recognized as one of the leading AWS consulting companies, offers a comprehensive range of services.
Alongside AWS consulting, PSL Corp specializes in Agile Software Development, Test Automation and QA, Cloud Architecture Design and Implementation, DevOps Adoption and Acceleration, Software Reengineering, Big Data/Fast Data, Machine Learning, and Artificial Intelligence, as well as Chatbots and Voice Recognition System Processing.
PSL Corp's credibility in AWS consulting services is further validated by its adherence to cloud principles.
The organization follows four key principles in delivering consulting services: security, multi-cloud strategies, management and monitoring, and scalability.
PSL Corp prioritizes robust security processes and controls, coupled with the selection of reliable cloud vendors, ensuring that client data remains safeguarded.
PSL Corp's multi-cloud strategies enable clients to leverage the best services from multiple vendors, tailored to their specific technology requirements.
The focus on scalability allows PSL Corp to design and implement cloud strategies that effectively address end-user needs.
Additionally, PSL Corp ensures comprehensive monitoring through a team of expert consultants and developers, recognizing the significance of continuous monitoring in AWS consulting services.
With its diverse service offerings and commitment to cloud principles, PSL Corp emerges as a trusted choice for AWS consulting services, providing data security, multi-cloud expertise, effective management and monitoring, and scalable solutions to meet clients' unique needs.
Final Thoughts
In 2023, the demand for AWS consulting services continues to grow, and businesses are seeking the expertise of top consulting companies to optimize their cloud infrastructure.
The 5 best AWS consulting partners in 2023, including EasyDeploy.io, Trigent, PSL Corp, BlueZorro, and Stackoverdrive.io, offer a range of services to help businesses unlock the full potential of AWS.
These companies boast experienced professionals, industry recognition, and a proven track record of delivering customized solutions.
Whether it's AWS consulting, cloud migration, infrastructure design, or DevOps adoption, these companies provide comprehensive services to meet diverse business needs.
As the cloud landscape evolves, partnering with a reputable AWS consulting company becomes crucial for organizations aiming to leverage AWS to its fullest potential.
FAQs
1. What factors should I consider when selecting an AWS consulting company?
When choosing an AWS consulting company, consider factors such as their expertise and experience in AWS services, certifications, client testimonials, and case studies.
Look for companies that offer a comprehensive range of services aligned with your specific needs, such as cloud migration, infrastructure design, and DevOps adoption. 
Additionally, evaluate their level of customer support, scalability, and cost-effectiveness to ensure a successful partnership.
2. How can AWS consulting services benefit my business?
AWS consulting services provide numerous benefits to businesses.
Firstly, they offer expertise and guidance in optimizing your AWS infrastructure, ensuring it is secure, efficient, and scalable.
AWS consultants can assist in cloud migration, helping you seamlessly transition your applications and data to the AWS platform.
They can also help in designing and implementing cloud architectures tailored to your business requirements.
Additionally, AWS consulting services enable businesses to leverage advanced technologies such as machine learning, big data analytics, and serverless computing technology to drive innovation and gain a competitive edge. 
Overall, AWS consulting services empower businesses to maximize the value of AWS, improve operational efficiency, and accelerate their digital transformation journey.