If you own a business, you know keeping track of finances can be a daunting task. That's where general ledger software comes in handy. This type of software generates financial reports, tracks expenses, and offers other features to keep your finances in check. In this article, we'll explore the top 10 best general ledger software options for 2023, along with the benefits and drawbacks of each one.
Introduction to General Ledger Software and its importance in Accounting
General ledger software is essential for a business's accounting system. It is a type of financial software that records and organizes a business's financial transactions. With a general ledger software, users can quickly produce financial statements, analyze expenses, and manage budgets. Whether you own a small business or a large corporation, general ledger software can help make accounting easy and efficient.
One of the key benefits of using general ledger software is that it can help businesses stay compliant with accounting regulations. The software can automatically generate reports that meet regulatory requirements, such as tax filings and financial statements. This can save businesses time and money, as they do not have to manually prepare these reports or hire an outside accountant to do so. Additionally, general ledger software can help businesses identify errors or discrepancies in their financial records, which can prevent costly mistakes and potential legal issues.
Key Features to Consider When Choosing General Ledger Software
Before choosing general ledger software, you need to know which features are relevant to your business. Some of the key features include billing and invoicing, bank reconciliation, security, comprehensive reporting, integration with other accounting software, and user-friendliness. Other features include multicurrency support, inventory management, purchase and sales order management, payroll, and tax management. Choose software that best meets your business accounting needs.
When selecting general ledger software, it is important to consider the scalability of the software. As your business grows, you may need to process more transactions and generate more reports. Therefore, it is important to choose software that can handle the increased workload without compromising on performance.
Another important factor to consider is the level of customer support provided by the software vendor. You want to choose a vendor that offers excellent customer support, including phone and email support, online resources, and training. This will ensure that you can get help when you need it and that you can maximize the benefits of the software.
Comparison of On-Premises vs Cloud-Based General Ledger Software
On-premises general ledger software is software that is installed on your business's computers. It requires regular updates, routine maintenance, and a dedicated IT team to manage the system. In contrast, cloud-based general ledger software is installed on remote servers and accessed through the internet. It offers automatic updates, lower maintenance costs, and easier scalability. Ultimately, the choice of software depends on your business needs, budget, and preferences.
One important factor to consider when choosing between on-premises and cloud-based general ledger software is data security. With on-premises software, your data is stored locally on your own servers, which can provide a higher level of control and security. However, this also means that you are responsible for implementing and maintaining your own security measures. With cloud-based software, your data is stored on remote servers managed by the software provider, which can offer advanced security features and regular backups. However, you may have less control over your data and may need to rely on the provider's security measures.
How to Evaluate General Ledger Software for Small Businesses
Small business owners need software that is budget-friendly, easy to use, and full of features to help streamline their finances. When evaluating general ledger software for small businesses, consider the software's features, ease of use, customer support, and pricing. Make use of the free trial version to ensure that the software meets all your business requirements before making a purchase.
It is also important to consider the scalability of the software. As your business grows, you may need to add more users or upgrade to a more advanced version of the software. Look for software that can accommodate your future needs without requiring a complete overhaul of your financial system. Additionally, consider the security features of the software to ensure that your financial data is protected from unauthorized access or cyber attacks.
Understanding the Cost of General Ledger Software: Pricing Models and Hidden Costs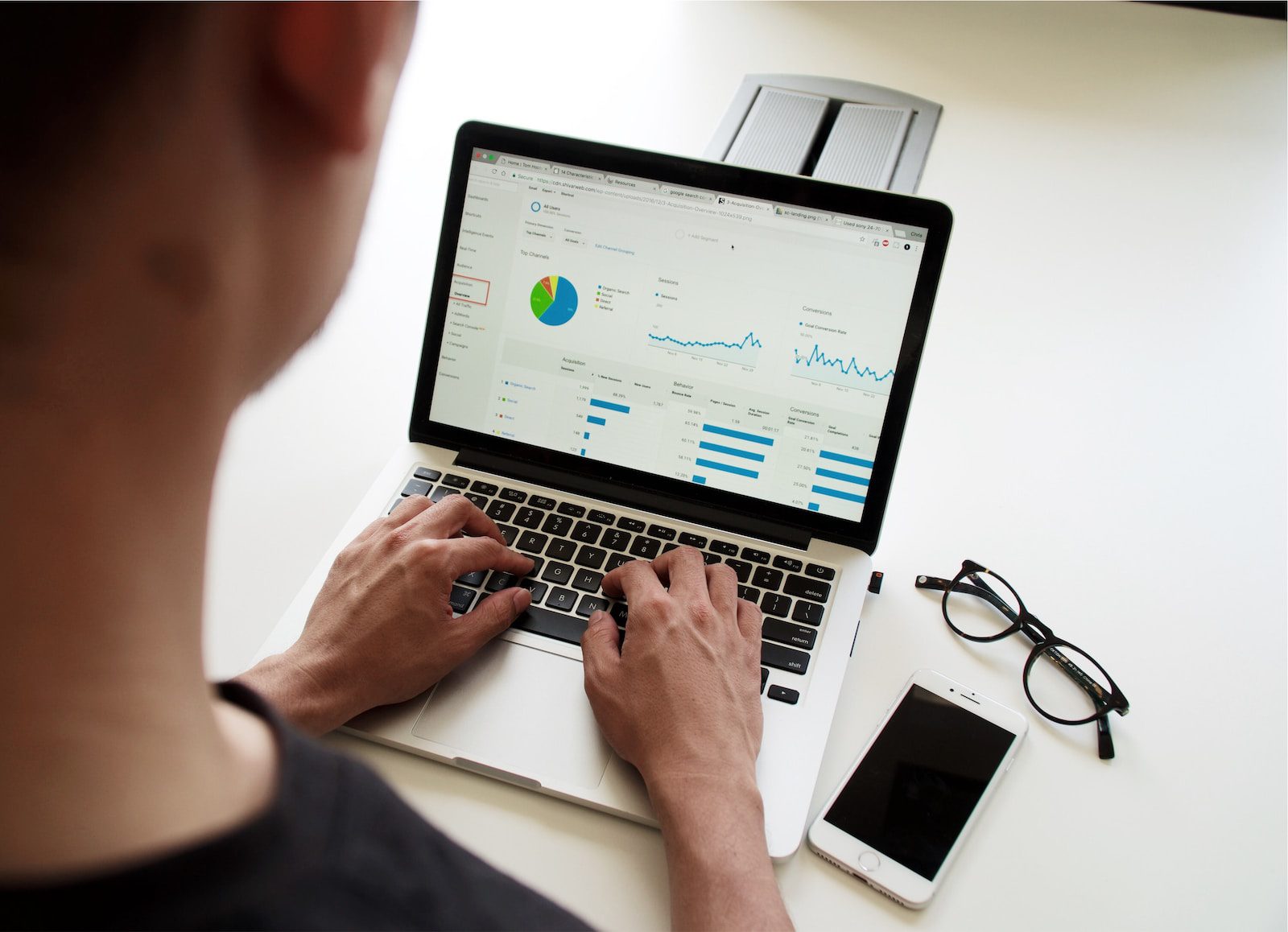 The cost of general ledger software varies depending on the features and capabilities available. The price range can vary from a few hundred dollars to tens of thousands of dollars yearly. Hidden costs such as setup fees, maintenance costs, and training costs should also be considered when evaluating the true cost of the software. Choose software that fits your business's financial budget and is cost-effective for your team.
Reviews and Ratings of the 10 Best General Ledger Software for 2023
After extensive research and online ratings and reviews, we have compiled a list of the top 10 best general ledger software for 2023. These include QuickBooks Online, FreshBooks, Sage Intacct, Xero, NetSuite, ZipBooks, Wave, Zoho Books, MYOB Essentials, and TurboCASH 5.
QuickBooks Online is a popular choice for small businesses due to its user-friendly interface and affordable pricing plans. FreshBooks is another great option for freelancers and small businesses, offering features such as time tracking and invoicing. Sage Intacct is a more advanced software, suitable for larger businesses with complex accounting needs.
Xero is a cloud-based software that allows for easy collaboration between team members and accountants. NetSuite is a comprehensive software that includes not only general ledger functionality but also inventory management and CRM capabilities. ZipBooks is a free software that offers basic accounting features, while Wave is a great option for small businesses with a focus on invoicing and payment processing.
Top 3 Free General Ledger Software for Small Businesses in 2023
Businesses that prefer open-source software or those that need a free option can consider these three options. GnuCash, Odoo, and NCH Express Accounts are all free and offer features such as financial statement generation, invoicing, reporting, and budgeting.
GnuCash is a popular choice for small businesses due to its user-friendly interface and comprehensive features. It allows users to track income and expenses, manage accounts payable and receivable, and generate financial reports. Additionally, GnuCash offers support for multiple currencies and can be used on both Windows and Mac operating systems.
Odoo is another free general ledger software that is ideal for small businesses. It offers a range of features including accounting, inventory management, and project management. Odoo also has a user-friendly interface and can be customized to suit the specific needs of a business. Furthermore, it offers integration with other Odoo modules such as CRM and e-commerce.
Benefits and Drawbacks of Using Open Source General Ledger Software
Open-source software is an excellent option for businesses that need cost-effective solutions. They offer flexibility, customizability, and open-sourced coding, but there are also drawbacks, including potential security issues, lack of support, and complex user interfaces. Ensure that you understand all the benefits and drawbacks of open-source software before implementing it into your business operations.
One of the benefits of using open-source general ledger software is that it allows for greater collaboration among users. Since the software is open-source, users can contribute to the development of the software, which can lead to improvements and new features. Additionally, open-source software often has a large community of users who can provide support and assistance.
However, one of the drawbacks of using open-source software is that it may not be as user-friendly as proprietary software. This can lead to a steeper learning curve for users who are not familiar with the software. Additionally, open-source software may not have the same level of integration with other software programs, which can lead to compatibility issues.
Tips for Successful Implementation of General Ledger Software
Once you have chosen the software that best suits your business, it is essential to implement it correctly. Tips for successful implementation of general ledger software include setting up the software's features that are necessary for your business and training team members to use the software efficiently. Ensure consistent use of the software by setting expectations, tracking financial information, and customizing reports for improved decision-making.
Another important tip for successful implementation of general ledger software is to regularly update the software to ensure it is running smoothly and efficiently. This includes installing any necessary updates or patches, as well as regularly backing up your financial data to prevent loss in case of system failure or other issues. Additionally, it is important to regularly review and reconcile your financial data to ensure accuracy and identify any discrepancies or errors that may need to be addressed.
Future Trends in General Ledger Software: Predictions for 2023 and Beyond
The accounting industry is known for continuous development and integration of emerging technologies such as automation, machine learning, and artificial intelligence. In general ledger software, users can expect increased automation and integration of emerging technologies to improve accounting accuracy and reduce time spent performing routine duties.
One of the major trends that is expected to emerge in general ledger software is the integration of blockchain technology. Blockchain technology is a decentralized, secure, and transparent ledger system that can be used to record financial transactions. By integrating blockchain technology into general ledger software, users can expect increased security, transparency, and accuracy in financial reporting. Additionally, the use of blockchain technology can help reduce the risk of fraud and errors in financial reporting.
Conclusion: Choosing the Right General Ledger Software for Your Business Needs
Choosing the right general ledger software for your business is a critical decision. Consider all the features, pricing, support, and flexibility offered by each software option. We hope that this guide assists you in selecting the software that best suits your business needs and enables you to streamline your finances, improve your accounting accuracy, and scale your business.
It is important to note that the decision to switch to a new general ledger software should not be taken lightly. It is recommended that you thoroughly research and test out different options before making a final decision. Additionally, it may be beneficial to consult with a financial advisor or accountant to ensure that the software aligns with your business goals and financial strategies. By taking the time to carefully evaluate your options, you can make an informed decision that will benefit your business in the long run.